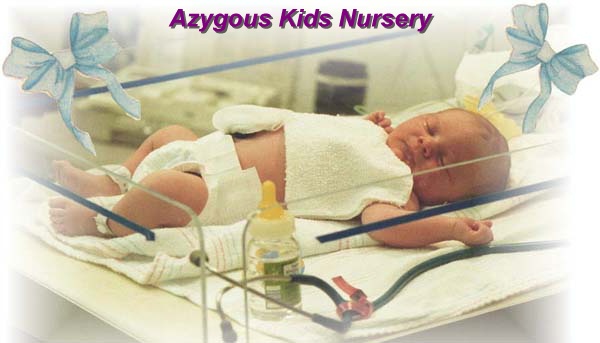 Azygous Kids Nursery!
Presents
Baby Teagan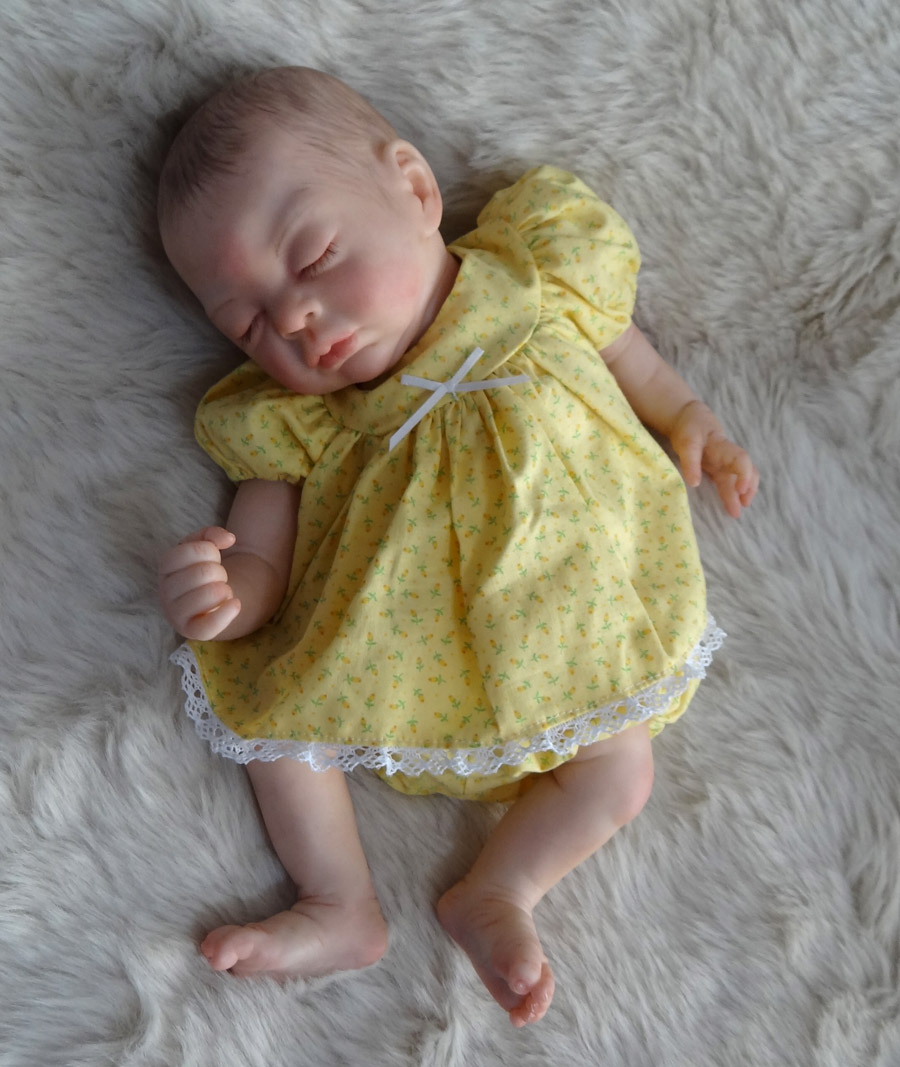 2 pounds 8 ounces
15 inches tall
Date of Rebirth: 9/11/2016
FOREVER BABIES AT REASONABLE PRICES!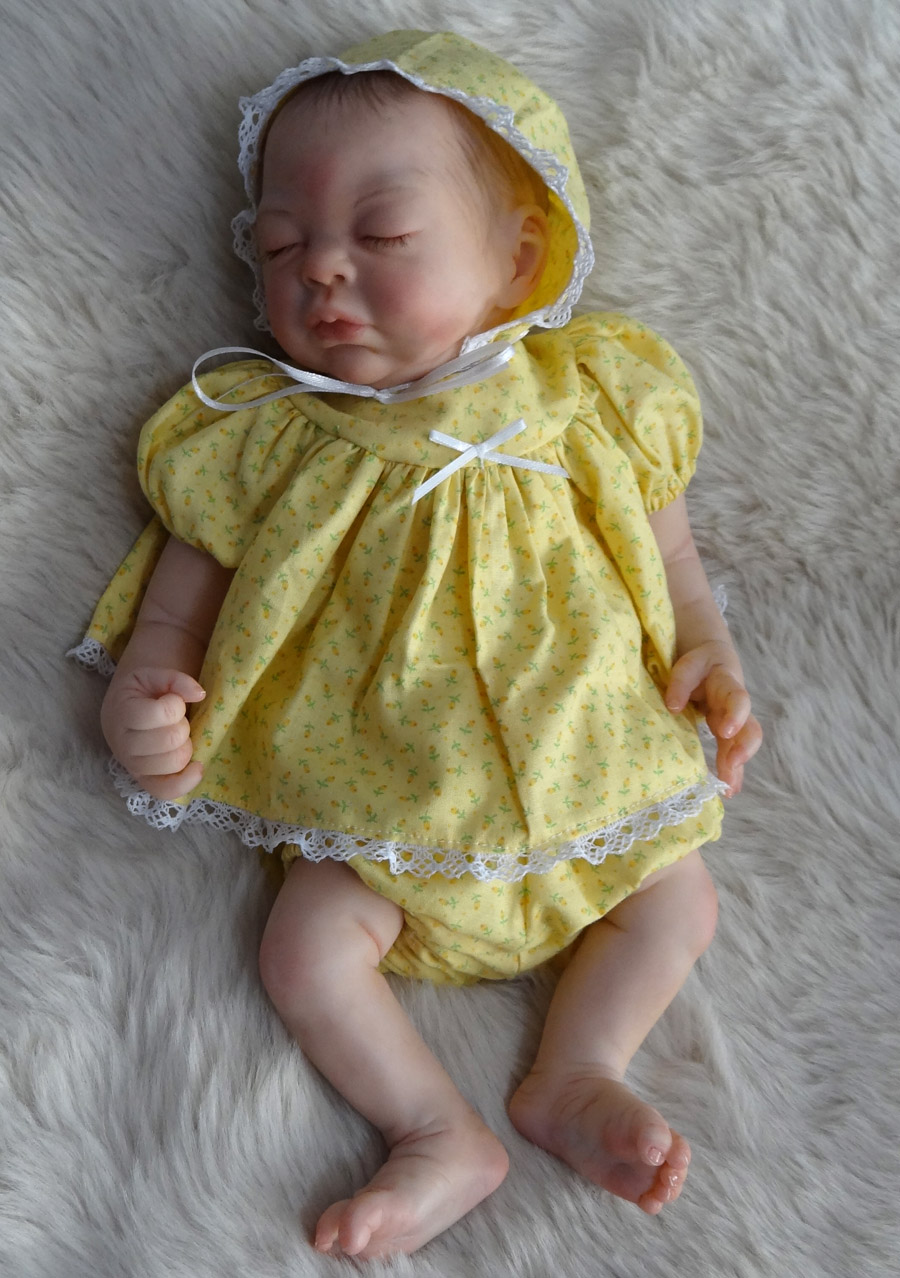 PLEASE READ ENTIRE AD BEFORE BIDDING!
Due to a rash of non paying bidders, if you are a lower feedback then 5, please e-mail me before bidding, or your bid will be deleted. My name is Debbie and I am the artist behind Azygous (U-Zee-Jus) kids Nursery. I've been reborning babies for over 13 years now and have loved every moment of it. Although I reborn using the same techniques as everybody else, I try to keep my prices as low as possible so that anybody can afford a nice, quality reborn baby. Most of the babies I do as special orders, so it is rare that I have one to put on ebay!!! I use premium quality paints (Genesis) and premium mohair. I've been an artist for years working mostly in watercolors, but I have had such fun bringing these babies to life. Thank you all for another wonderful year of reborning and adopting out babies here on ebay!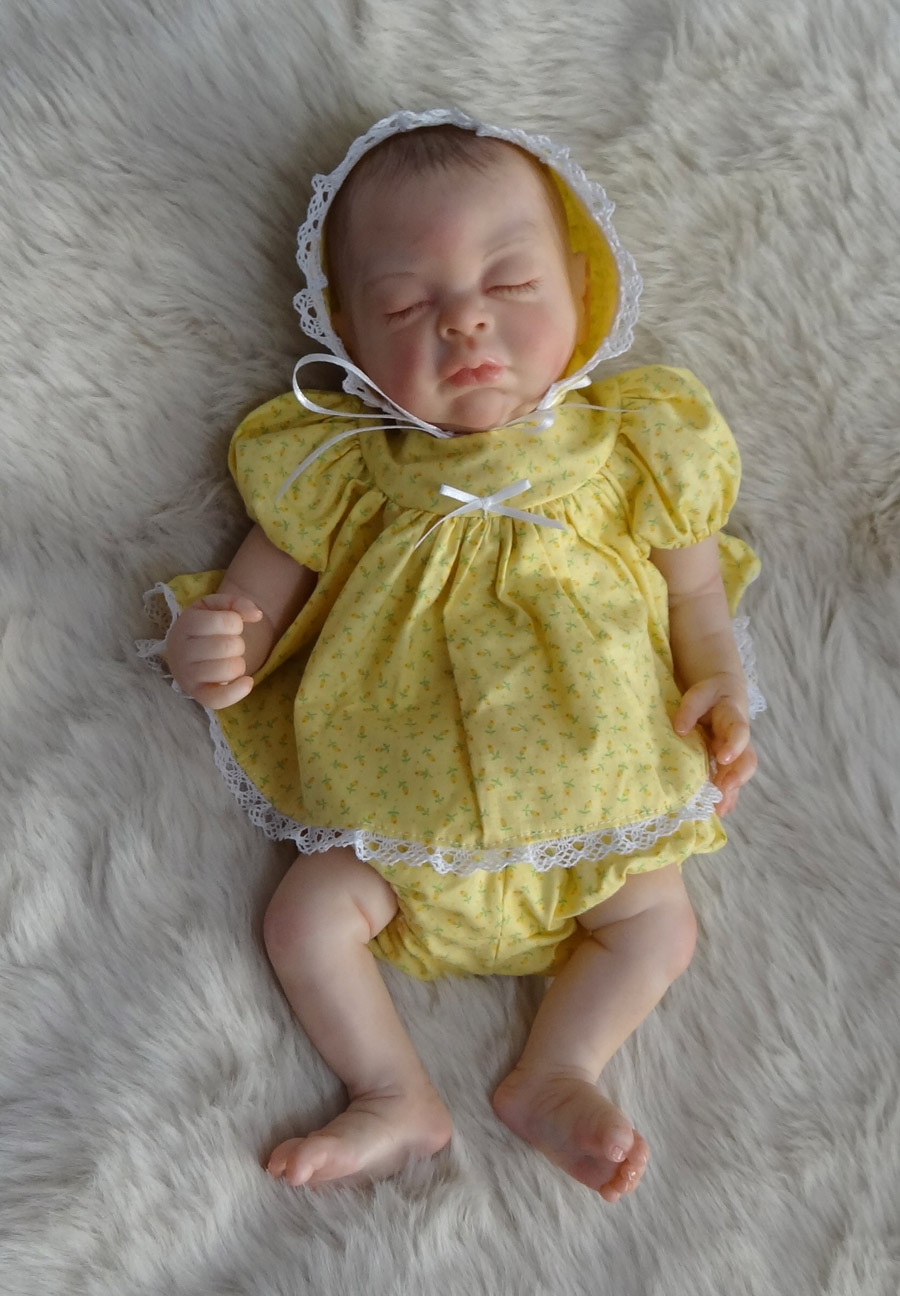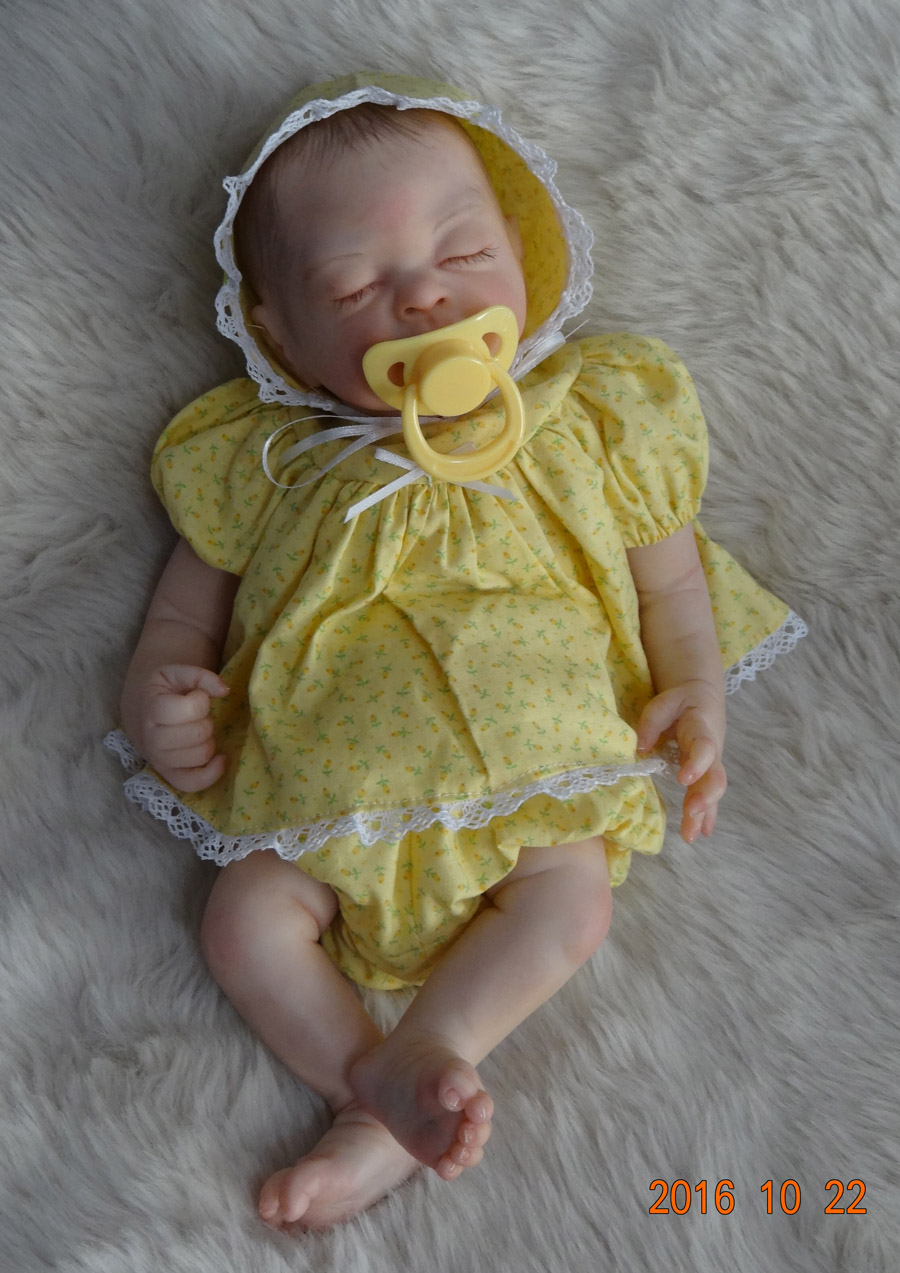 Although I sometimes create babies from the same sculpts, they cannot be reproduced so each Azygous Kids baby is unique. Most of the reborning I do is special order babies. I stay VERY busy reborning this way though so if you'd like an Azygous Kid right now, please bid on one here on ebay.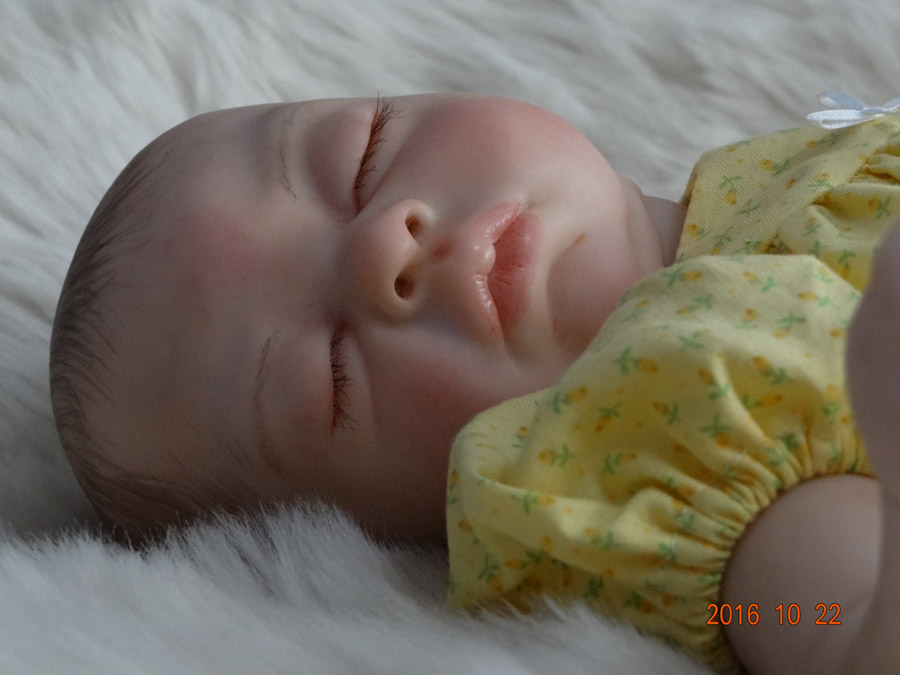 Teagan began life as a Denise Pratt (Bountiful Baby) kit. She has 3/4 vinyl limbs and a nice, cloth body. Little Teagan was painted with Genesis heat set paints. She has hand painted baby hair. Her nose has NOT been opened, but shaded for depth, to protect the vinyl. She is blushed and mottled in all the right places to make her look like a real baby. Teagan is painted more peaches and cream and less dark mottling than I normally do. She has painted eyebrows and rooted brown eyelashes. Teagan has been stuffed and weighed with clear glass beads, steel bbs and fluffy poly-fill.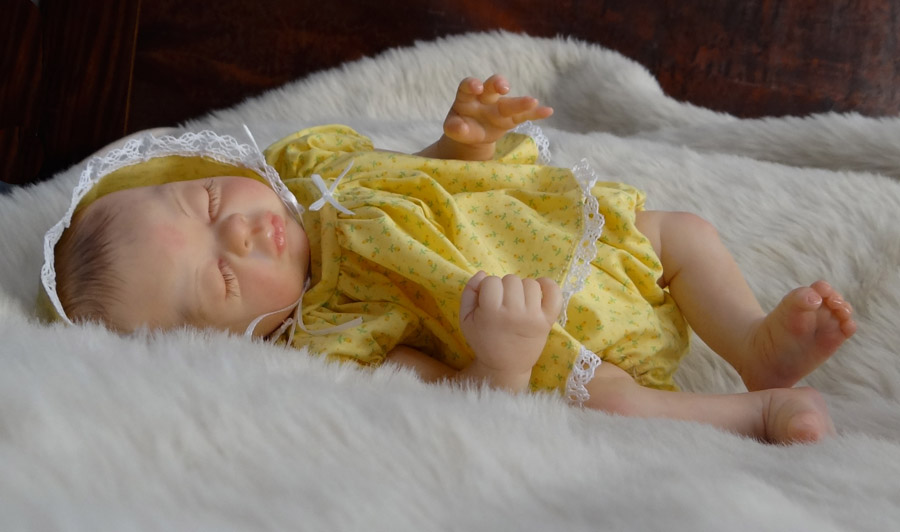 Teagan's Features:
Beautiful Teagan kit by Denise Pratt of Bountiful Baby
*Fun for dressing and cuddling with 3/4 vinyl limbs
*Hand painted hair.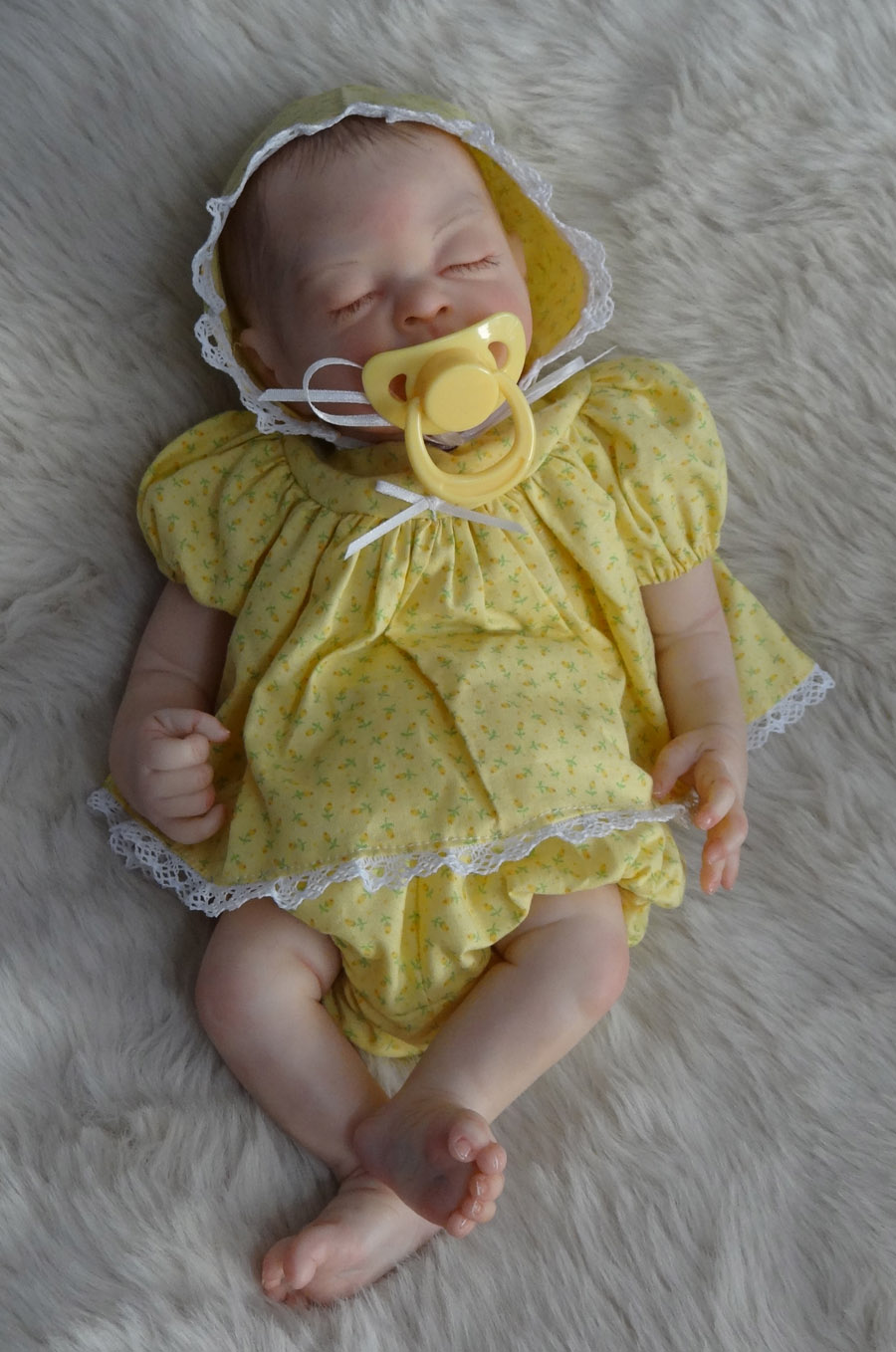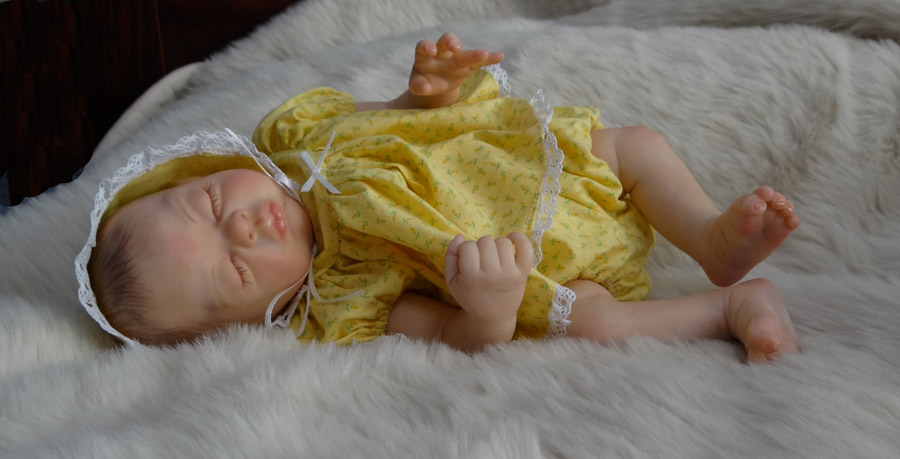 Teagan's Homecoming:
Baby Teagan will come home in her pretty little handmade yellow dress, bloomers and matching hat. She'll bring along her favorite blanket (not pictured) and her magnetic pacifier.
Teagan will come home via Priority mail with insurance.
Please e-mail me if you have any questions about this baby. She was born in a smoke-free nursery as all babies should be.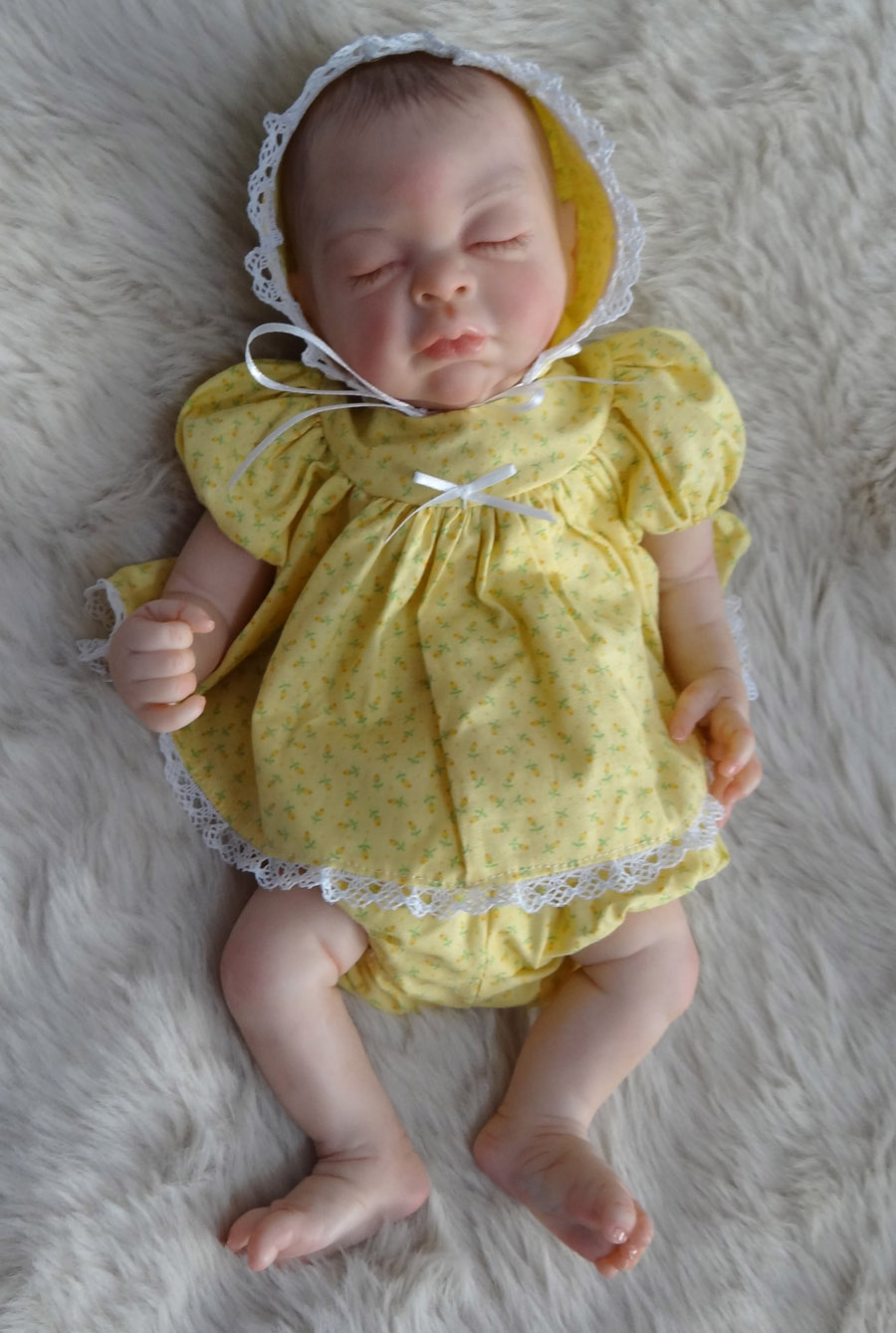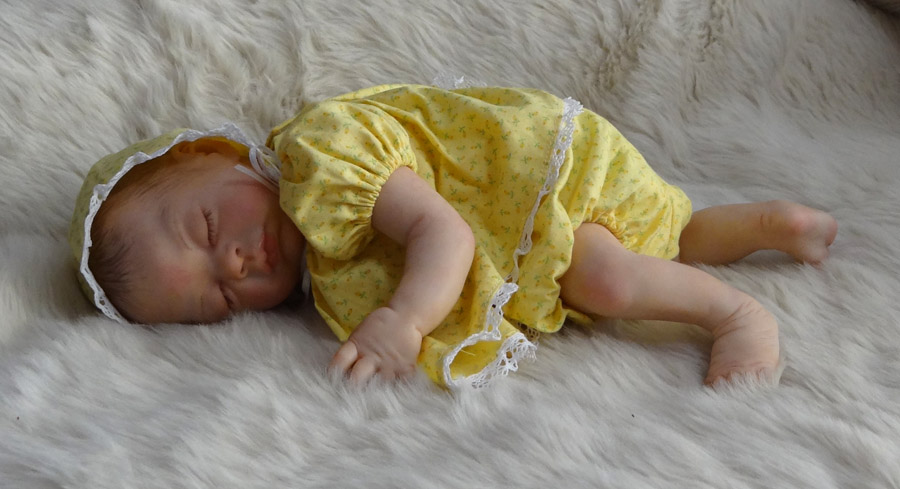 I feel so blessed by God to be able to create these incredibly "real" babies. I love creating them and I am anxious to share them with you. I have enjoyed real babies all my life and making these reborns is a gift from God for me. I have been an artist for many years, painting with water colors and oils, so creating these small children is like painting on a 3D canvas. It is truly a gift from God. And, such fun!!! Thanks so much for visiting with the Azygous Kids Nursery!!!
That they may see, and know, and consider, and understand together, that the hand of the Lord has done this, and the Holy One of Israel has created it. Isaiah 41:20